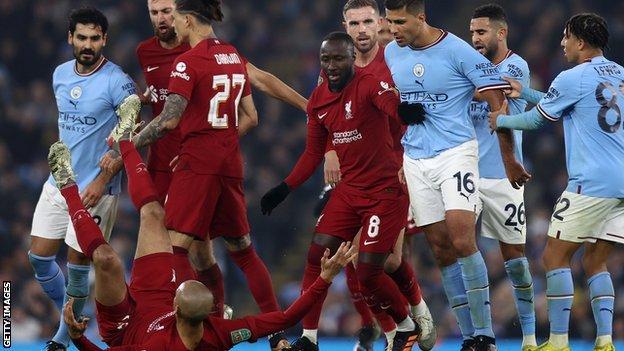 Four days after Argentina and France served up what some have claimed to be the greatest game of all time in the most important game, Manchester City and Liverpool provided their own treat at Etihad Stadium to remind everyone English domestic football remains the most entertaining weekly dish on the menu.
Despite five goals, 25 shots and two confrontations involving City midfielder Rodri, this EFL Cup fourth-round tie will clearly not live anywhere near as long in the memory as the efforts of Lionel Messi and Kylian Mbappe in Qatar.
But, for the 50,000-plus in attendance and those watching on TV at home, after a six-week break, this was English football in the raw, the two clubs who have set the standards over the past five seasons going head-to-head. Even the managers loved it.
"It was a spectacular game," said Liverpool boss Jurgen Klopp, manager of the losing side.
"For us it is always like this. When we are on top of our game, we push each other always to the next level. I saw the game, it was really good."