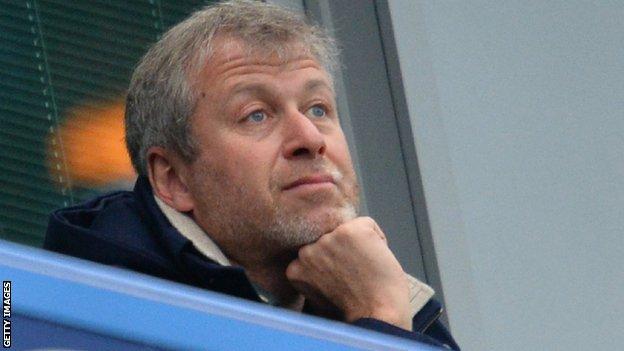 Chelsea's credit card facilities have been temporarily suspended while banks assess the implications of sanctions imposed on Russian billionaire owner Roman Abramovich.
The club has been given a special licence to operate despite Abramovich having his assets frozen by the UK government.
Banks want to assess the licence criteria to ensure it does not breach the government's sanctions and Chelsea do not know when the suspension will be lifted.
As part of the licence terms, Chelsea cannot receive money for match tickets which have not already been sold, future gate receipts for FA Cup games or merchandise from the club shop.
That is likely to leave the club with a huge shortfall, with their monthly wage bill amounting to £28m a month.
In discussions with the government on Thursday and Friday Chelsea made applications to change the terms of the licence which would allow the club to receive money for ticket sales, and also boost its limits on spending.
The current licence allows £500,000 to be spent on home matches and allows a £20,000 limit on away travel.
Talks were also held regarding an amendment to the licence about a potential sale of the club and included Raine Group – the American investment firm instructed to handle the sale before Abramovich was sanctioned.