I wouldn't write Liverpool off in the Premier League title race just yet – that would be silly with the quality they have got and the mentality this team has shown in the past.
But, although we are only just past the halfway mark of the season, Sunday's game with leaders Manchester City has become a must-win game for Jurgen Klopp's side if they are going to retain their crown.
Not only is it an opportunity for Liverpool to narrow the gap and regain some of the momentum they lost in Wednesday's disappointing defeat by Brighton, a victory would also give other teams some confidence by showing that City are still beatable after racking up nine league wins in a row.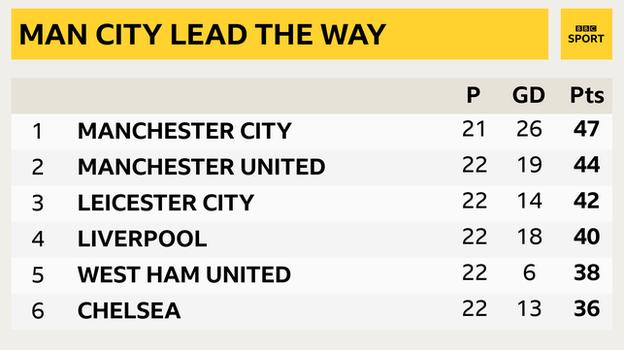 The way City are playing and the run they are on, that is clearly going to be tough. I don't see many weaknesses with them at the moment, especially defensively where they have gone up a notch or two, maybe more.
If Liverpool can win at Anfield, it gives them hope and a chance of retaining their title. If they don't, then it's going to be almost impossible for them to catch City, and I am not sure anyone else can either.
What's changed about City?