BBC Sport football expert Chris Sutton is picking scores for every top-flight game this season against a variety of guests.
For this weekend's fixtures, he is up against Editors bassist Russell Leetch.
Editors' new album, EBM, is out next week. They start a UK tour in January.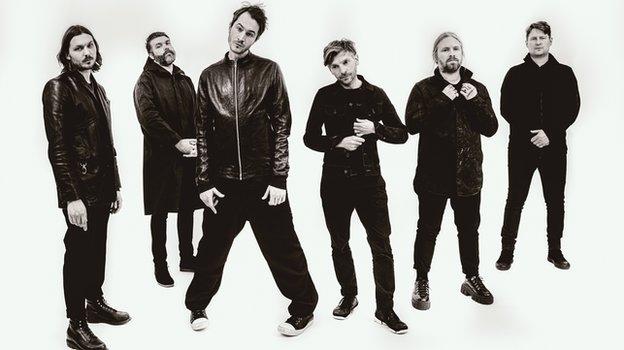 Leetch is a lifelong Aston Villa fan because of his godmother, and went to his first game more than 30 years ago.
"My parents weren't into football," he told BBC Sport. "So she was the one who was like 'you've got to support Villa'.
"Every present I got from her for Christmas or birthdays was something to do with Villa – it worked too, because I became obsessed with them despite all my mates being Manchester United fans, rather than supporting their local team.
"That is how it started, really. My first game was in 1991, and it has been a real journey with Villa since then – from being title contenders to relegation and then getting back into the Premier League.
"I was there at Wembley for the Championship play-off final when we got promoted in 2019, which was such a highlight.
"I actually loved being in the Championship – I went to a lot of games when we were down there, and it was nice to see us win a lot of them for a change because we'd had a few years of being pretty bad and just hovering above the Premier League relegation zone.
"It's great to be back in the Premier League of course, but there are still so many ups and downs. We had the bounce under Steven Gerrard when he took charge last season and then suddenly everyone started talking about us challenging for the top six, but it doesn't work like that – unfortunately!
"This season has not been easy. It feels like we have bought a lot of players who might not be exactly what we need on the pitch, and things like the Tyrone Mings saga – when Gerrard took the captaincy off him – have not helped the mood either.
"It is going to be very interesting to see what happens over the next few weeks. It feels like the fans have turned a little bit on Gerrard so he needs some more results and performances like the one we saw against Manchester City last time out."
Result

Sutton

Russell

FRIDAY

Aston Villa v Southampton

x-x

2-1

2-1

Nott'm Forest v Fulham

x-x

0-2

1-1

SATURDAY

Wolves v Man City

x-x

1-3

0-3

Brighton v Crystal Palace

P-P

P-P

P-P

Newcastle v Bournemouth

x-x

4-0

3-0

Tottenham v Leicester

x-x

4-1

2-0

SUNDAY

Brentford v Arsenal

x-x

1-1

2-3

Man Utd v Leeds

P-P

P-P

P-P

Everton v West Ham

x-x

1-2

0-0

Chelsea v Liverpool

P-P

P-P

P-P
Brighton v Crystal Palace, Manchester United v Leeds and Chelsea v Liverpool postponed.
A correct result (picking a win, draw or defeat) is worth 10 points. The exact score earns 40 points.
SUTTON'S PREDICTIONS
Games kick off at 15:00 BST unless otherwise stated
FRIDAY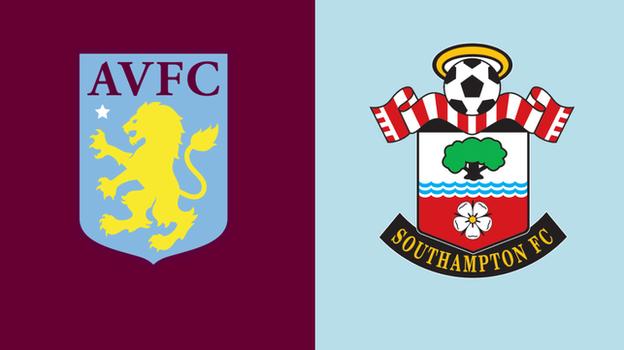 Aston Villa v Southampton (20:00 BST)
This is a really big game for Aston Villa as we head into the international break with Gerrard coming under a bit of pressure.
Southampton have made a better start to the season than Villa have, but the home fans will expect to win this one.
It's going to be close, but I think Villa will edge it.
Sutton's prediction: 2-1
Russell's prediction: I went to this game when we played Saints at the start of March. It was my 40th birthday and we won 4-0, which was a very nice touch – what a birthday present! Since then, though, we have only won four more games [out of 18] so it is a testing time for Gerrard and he really needs a win here, because there will be more murmurs about his future if we don't. I'm going to this one too – it will be my first game of the season – and I think it will be a tight game but hopefully we will edge it. 2-1