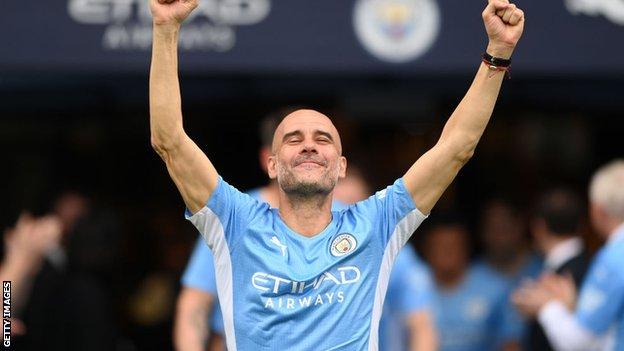 Manchester City manager Pep Guardiola said his side were "legends" after they secured their fourth Premier League title in five seasons.
It is Guardiola's 11th trophy in six years since coming to England.
"We are legends. We will be remembered. This group of players are absolutely eternal in this club," said Guardiola.
"What we achieved, it is so difficult to do it. Sir Alex Ferguson with Manchester United has done it years ago – two or three times – now I realise again the magnitude of doing this. Now we are part of this."
City were 2-0 down to Villa with 15 minutes left before substitute Ilkay Gundogan scored twice, either side of midfielder Rodri's goal, in a sensational five-minute comeback.
Had they not won, Liverpool would have been champions.