It looked like Manchester City felt they had a point to prove against Manchester United on Sunday and their second-half performance was an emphatic statement to anyone who doubted them.
This was a response I saw coming, too. City were always going to dip a little bit at some point this season because the standards they have set have been nothing short of amazing – it is credit to Liverpool that they are even still near the Premier League leaders after the run that Pep Guardiola's side were on until they lost to Tottenham two weeks ago.
So, after seeing City lose one game – in the last minute – to Spurs, and then scrape through against Everton with a bit of luck last weekend, it was no surprise to me to see them come out for a huge game like a Manchester derby and absolutely batter United, because that is what great teams do.
The way United collapsed at Etihad Stadium was unacceptable, and Ralf Rangnick's side deserve criticism for the way they finished the game, but you also have to recognise United were playing against a phenomenal City team that has some unbelievably talented players and also possesses an amazing work ethic too.
You cannot only play for half a game against City and United found that out, the hard way.
United start well – but finish badly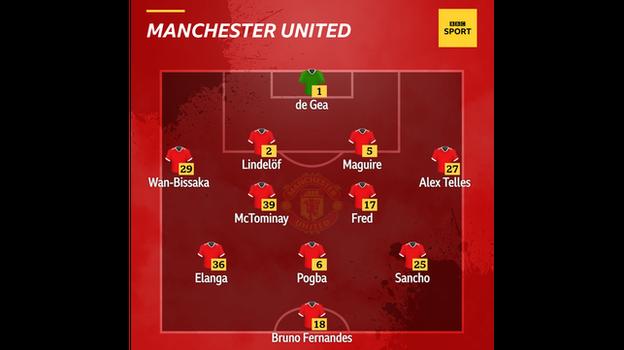 I actually thought United did well for the first half-hour on Sunday.
They committed lots of men forward on the counter-attack and they even tried to win the ball back high up the pitch, which was quite impressive to watch.
It was a risky way of playing, but it was probably what United's fans wanted to see – their side having a go, and trying to be competitive in the game.
It worked – United caused City problems in that opening period, and had some decent chances.
Of course, when you take the game to City like that, their quality means you are going to give chances away yourself when they break through your lines.
As the first half wore on, City had more and more possession and were 2-1 up, but United still looked dangerous and were right in the game. It set us up for a great second half – but United just didn't turn up.